At Urban Edge CONSTRUCTION we only accept the highest quality workmanship
You should expect great advice, seamless project management and excellent communication every step of the way. With each new home, we approach it with a new set of ideas and perspective as no one home is the same.
Each project we work on present a unique offering from location, surrounding environments and our client's lifestyle. We believe that part of doing a quality job is great communication and customer service - so we get it just right for you.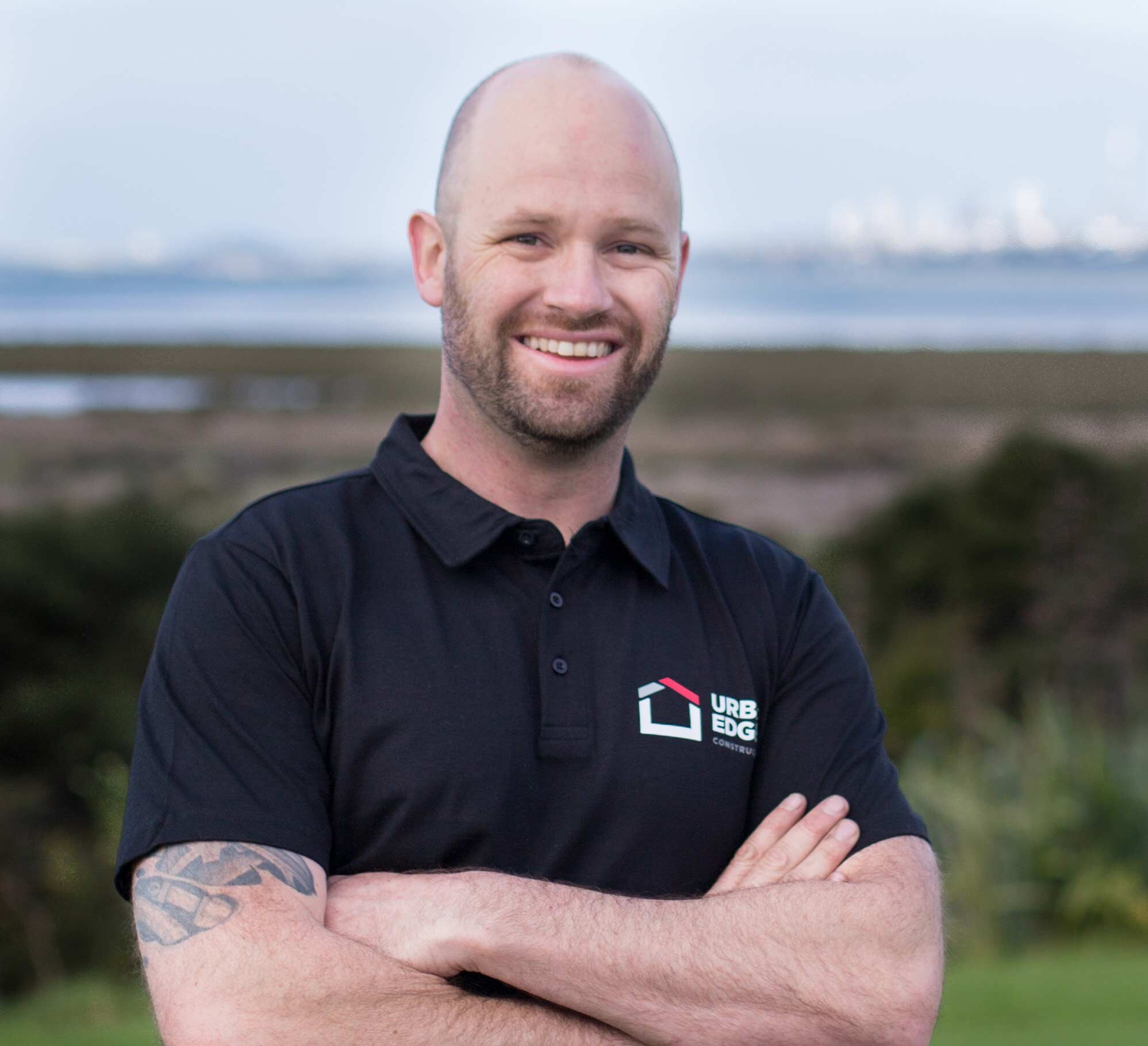 Meet Matt
Founding Director of Urban Edge Construction
As a founding Director of Urban Edge Construction, I have an extensive background in delivering high end residential projects across both New Zealand and Australia.
With over 15 years' experience in the industry, I am passionate about delivering excellent workmanship and creating quality finishes and experiences for our clients.
As a trade certified carpenter and licensed builder, I focus on ensuring we have a team of local, educated and motivated builders who take pride in their workmanship.
I would describe myself as a problem solver and enjoy coming up with new and innovative ways to achieve a great end result. My favourite part of any build is being able to stand back and see the end result as it is such a satisfying feeling.

CAREERS AT URBAN EDGE
YOU CAN'T BUILD GREAT HOMES
WITHOUT GREAT PEOPLE
The only way to obtain the excellence every client deserves is to hire, educate and retain good people. The major key to our success is the quality of the people on our team – from our builders and apprentices to our long-standing sub-contractors – we believe clever people create clever solutions.
We are keen advocates of apprenticeships; we offer training and development of builders. We offer them opportunities to grow and learn in a hands-on approach as part of the Urban Edge family.
We are always interested in finding talented, bright, energetic and innovative people. Apply now to join our team.

SUBCONTRACTOR REGISTRATION
From our large volume of local building projects, it has enabled us to build excellent subcontractor relationships and allows us to offer our clients the most highly skilled and reliable workforce available.
If you are a licensed sub-contractor who has proven record of quality workmanship and competitive pricing we would love to hear from you. Apply now to partner with us.